The Atlantic article link (Subscription required)
Apple News article link (You should be able to read the whole article here if you have Apple News)
This past Thanksgiving, I asked my mother how old she was in her head. She didn't pause, didn't look up, didn't even ask me to repeat the question, which would have been natural, given that it was both syntactically awkward and a little odd. We were in my brother's dining room, setting the table. My mother folded another napkin. "Forty-five," she said.

She is 76.
Today is my 49th birthday. In my head, I feel 30, a good 39% younger than I actually am.
Garmin Connect tells me my "Fitness Age [sic] is that of an excellent 20-year-old". While I should obviously take that with a pinch of salt, it's not a bad reflection of how I feel physically. I'd go as far as to say I'm fitter now than I was when i was 20 years old. I'm definitely fitter than I was when I was 25 years old and had gained a ridiculous amount of fat/weight after a long stint working in the US, compounded by living a sedentary lifestyle with no active hobbies.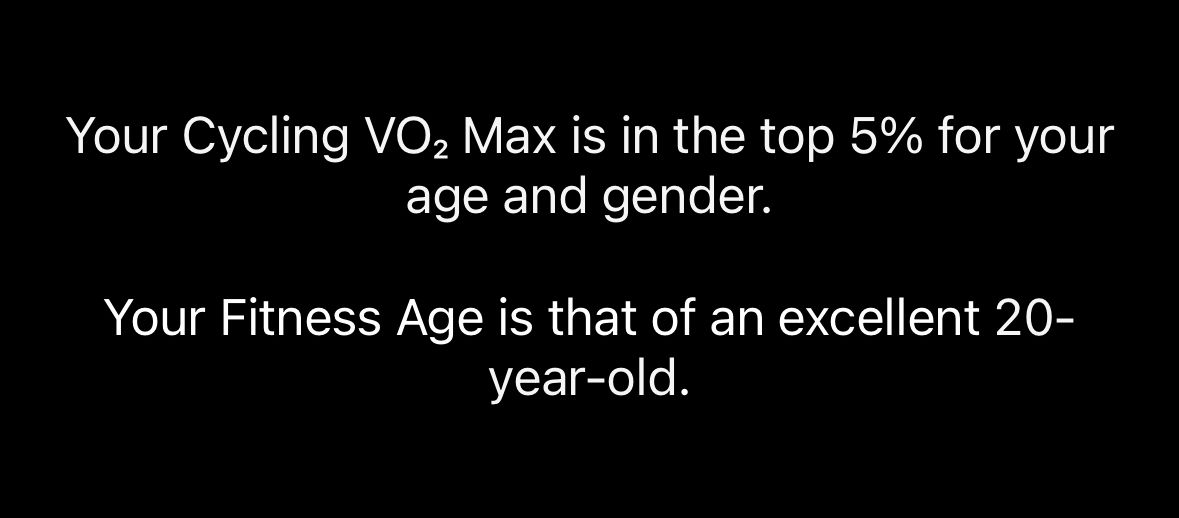 Screenshot from Garmin Connect saying Your Fitness Age is that of an excellent 20-year-old
I put a lot of my current physical state down to my turning vegan in 2018, at the same time really getting into Zwift, and, in a lovely confluence of the two, the community of people I've connected with on Zwift at Team Vegan. All that is yet another topic to go on the 'to write' list.
For now, I've published A playlist of songs about birthdays. Today's birthday song of choice, based on it being the first birthday earworm to hit me this morning, is Happy Birthday by Altered Images.